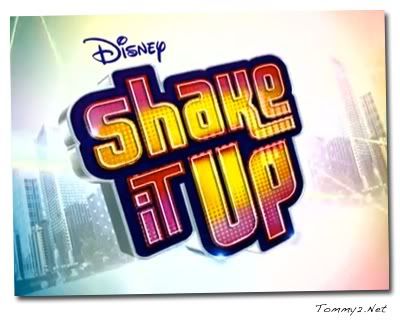 As 2010 finally ends this year, It finally all comes to a close. now it's time to lookback at stuff that happened in both the World of Disney Channel and the World of Tokusatsu.
1. A year of Cool, epic new shows
That 2010, We were treated to cool shows like Tensou Sentai GoSeiger, Good Luck Charlie, JONAS LA, Shake It Up and Kamen Rider OOO. Shake It Up brought back the Lizzie McGuire formula of everyday tween problems and situations while mixing elements from Hannah Montana and Sonny With a Chance, while Kamen Rider OOO brings forth the rider with the most forms via medals. Good Luck Charlie reintroduces the formula of a normal family first found in Even Stevens (in fact, it's been 10 years since Stevens) while Tensou Sentai GoSeiger, brings back powered protectors (last seen in Boukenger), no "all mechas combined" formation (since Gekiranger), and a no identity 6th Ranger since Hurricanger.
2. The movies that excite us
2010 is another reason for movies and such. Toku movies like Super Hero Time: The Movie 2010 (Kamen Rider W FOREVER A-Z: The Gaia Memories of Fate and Tensou Sentai GoSeiger: Epic on the Movie), Ultraman Zero The Movie, The Cho Den-O Trilogy movies, and Kamen Rider Movie Wars Core exicted toku fans, while Disney Channel Original Movies like 16 Wishes, Avalon High (pictured above), StarStruck, Den Brother and Camp Rock 2: The Final Jam were the servings of that year for tween viewers. Disney Stars got in the act too in the big screen, with Zac Efron's Charlie St. Cloud and Selena Gomez's Ramona and Beezus leading the pack.
3. The lucky number 18
2010 was also the year 3 Disney Girls finally turned legit in the eyes of most of their boy fans. Starting with Selena Gomez (July 22), then Demi Lovato (August 22), and finally Miley Cyrus (November 23), these 3 finally bloomed. The only guy that was the same age of them this year, who also turned legit too, was Nick Jonas.
4. The time their shows say goodbye
In the episode shooting part of their shows, Both The Suite Life on Deck and Hannah Montana Forever ends their filming of episodes on their last day of shooting their last episodes. Kamen Rider W, on the other hand, while their filming of the show was already over, finally bids farewell that August 2010. however, their adventure is not over yet, as evidenced in Movie Wars Core.
5. The crumbling of Miley and Demi's World
The year that they became 18 was also the year things didn't go well for them. Miley had much a problem from dressing provocatively to her parents finally divorcing. Demi on the other hand, lost her boyfriend (Joe Jonas) to Ashley Greene, her friend died (not Selena, fortunately), and because her bad past caught up with her, ended up punching her backup dancer and threatening Ashley, all leading to her going to rehab to heal herself. but it got worse when her haters banded together and started brining up false rumors to bring her down.
As we finally say farewell in a few hours (some countries may have been already finished celebrating New Year's Day), it's time to let go of the bad memories of that year and bring with us the happiest ones for this year. in 2011, We have lots to look forward too, like the upcoming Kaizoku Sentai Goukaiger, the Sentai version of Kamen Rider Decade, Demi Lovato's comeback, and Hannah Montana's final episode.
so 2010... We'll miss you.
"Now, count up your crimes!"